A dirty weekend away can be just the thing to spice up your lovelife.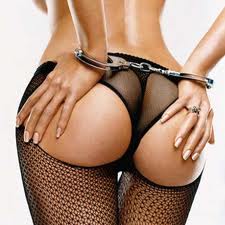 If you are planning a naughty getaway then a little pre-planning can make it much more memorable.
The most important thing is to set the scene so choose the venue wisely . Half of the turn on is actually in her head so you want to let her know you've made a big effort to impress her.
Find a decent hotel, preferably one with a four poster bed. If you can afford it, get one with a jacuzzi bath which will add an extra dimension.
Before you set off you need to go shopping.  Buy a good bottle of Champagne and lots of seductive treats like strawberries, honey and chocolate.
Invest in some scented massage oils and candles.  If the room smells nice it will enhance your sexual experiences.
Pack lots of props like blindfolds, lingerie handcuffs and sex toys.  A good vibrator can work wonders for both of you.
Remember to bring some music with you.  You don't want to have to rely to background noise from a television!
Once you've arrived, turn off your phone and spend the weekend purely on each other rather than checking for text messages and emails
The last step is to arrange breakfast in bed for the morning and add the "Do not Disturb" card outside your door!
James Preece – The Dating Guru